This will be a long one. Instead of doing four photobooks, I'm finishing it off with, like... six. xD
Don't worry, it has Mano's PB, so it's practically five. ;D
(Like most things about Mano, her photobook is very boring and ordinary.)
Sudou Maasa (Maasa):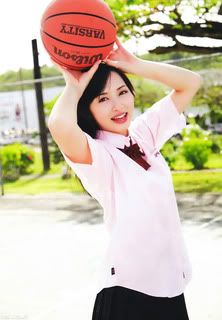 All Berryz photobooks feature some sort of sport. Maasa is playing basketball. That orange thing, I just learned, is a ball. You throw it, and somehow it's supposed to go through a net very high up in the air. For some reason, whenever I try, it misses the net by several yards.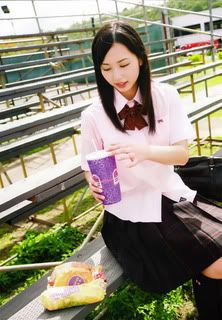 Dude, it's TACO BELL. It's probably Maasa's first time eating Mexican food, and she's eating TACO BELL. What is with Japanese people and Taco Bell?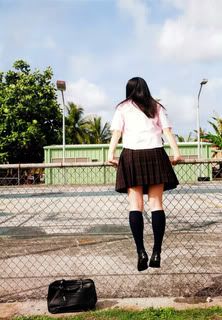 RAWR MAASA HAS STRONG ARMS
Aww, how nice. Maasa is buying some souvenirs for Junjun.
Not only does she look a bit like Airi, she's also INCREDIBLY EXCITED about barbecuing things.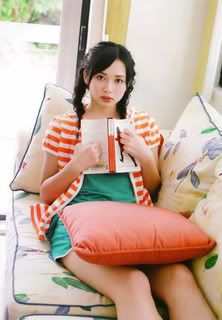 You probably can't tell, but she's reading The Girl's Guide to Fishing or something along those lines. Well, not reading. She no read the English.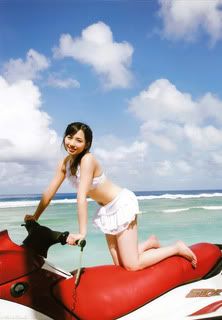 Maasa looks giant compared to the other Berryz members, but she's really quite small... Or that's a humongous jet ski.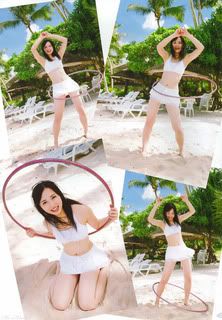 ... I suddenly want to find our old hula hoop. Really badly.
Moments after this photo was taken, the giant-banana-looking-kayak-thing flipped over.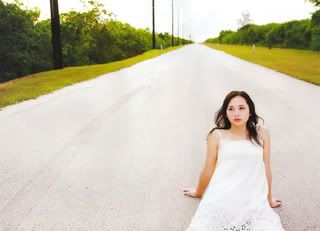 Isn't that a little dangerous?
Abe Natsumi (Scene):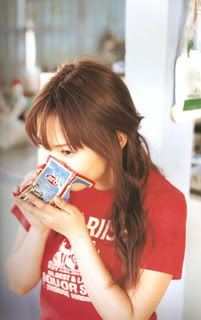 ...I'm not really sure what she is doing.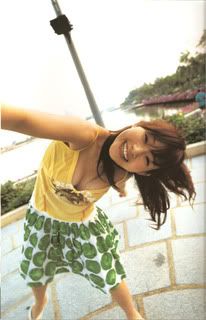 At first glance, it looks like she is simply being cute and playful. Then you look again, and realize she's just giving you a better look down her shirt.
Sugaya Risako (Risako Ring 3 ~Rin Rin Rin~):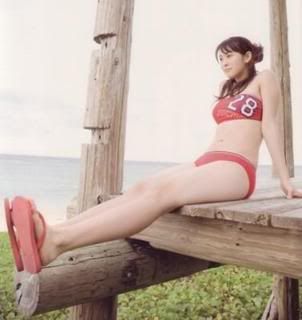 My goodness. Look at those Risako legs.
She's really trying hard to beat Maimi in the freakishly-long-legs contest they're constantly having as lead singers of their groups. Yurina would most likely have won, but she doesn't get an obnoxiously large number of lines in each single.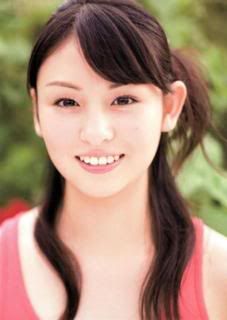 Holy geez Risako is beautiful. How old was she when this photobook was taken? 2008?
She was THIRTEEN?! My GOD!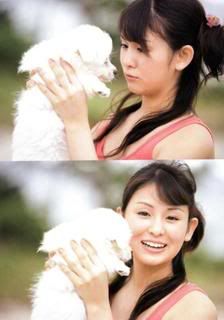 IT'S SOMETHING FLUFFY!
Fujimoto Miki (Coeur):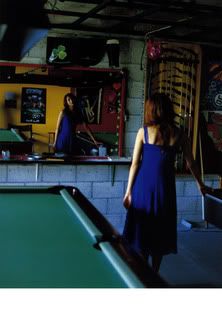 Isn't that where Kamei's PB was shot, too?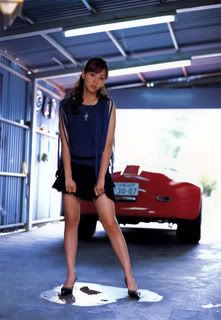 More idols and cars.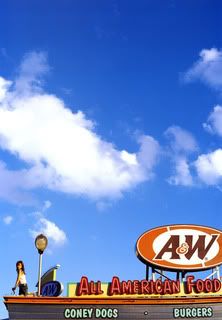 SUPER random. I love it.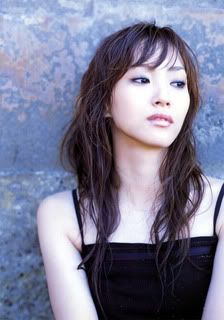 You're too beautiful even when your mascara is running! *cries*
More fluffy~
Mano Erina (Mano Erina):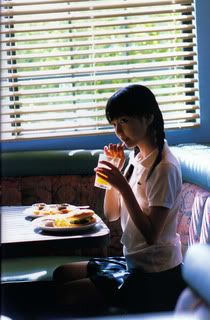 In the entire photobook, Mano is either wearing a school uniform or a swimsuit. Here is a school uniform.
Here is a swimsuit.
This is neither, but looks kinda school uniform-ish to me.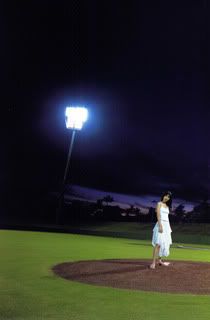 Mano, it's a little early to start practicing your Rakuten Eagles performance.
[Insert Goto Maki's Dear... PB when I'm not feeling so lazy.]