My right hand is dead from some really intense homework, but I decided to post this anyway.
The Kimagure Princess PV has been floating around for some days now, not the whole thing, but enough to get a general glimpse of what it would be like. The PV preview showed just a close-up and a danceshot, as did the Rekochou version or whatever it was called that was available for download earlier in the weekend.
But today Dohhhup! uploaded the full PV.
So I'd like to show you some screencaps.
I have a lot of opinions on this PV, but instead of summarizing it up front, I'll just get to it with the pictures.
Nearly 70 pictures. Not the most I've ever had, but I stopped to eat dinner and watch Modern Family about halfway through, and when I got back I had sort of lost my motivation.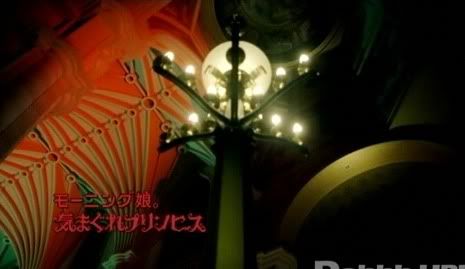 I really like this opening shot for some reason. The light is cool and I like the design of the roof.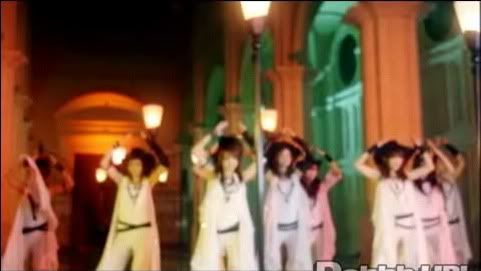 The danceshot takes place in this hallway of sorts, with the large, intricate archways and lots of greens, oranges, and yellows.
I wasn't really expecting a 'gate shot', but I was really glad they had one--Takahashi looks gorgeous, as always.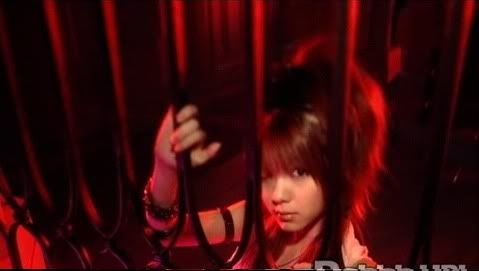 This is probably the best Tanaka looks throughout the PV. Which isn't saying much.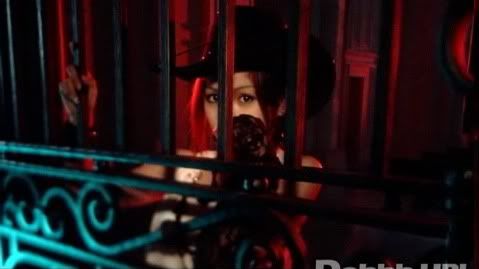 ...Aika?
She's really embracing her puppy-self. When I first saw this I thought of a dog waiting at the gate for its owners. Or at an animal shelter, looking at the prospective owners and saying "buy me?".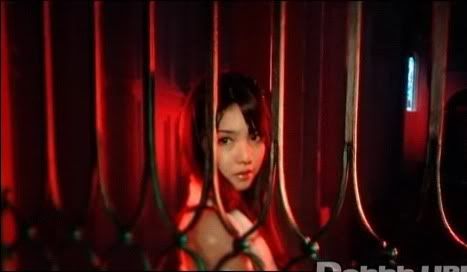 Not a flattering shot, Shige.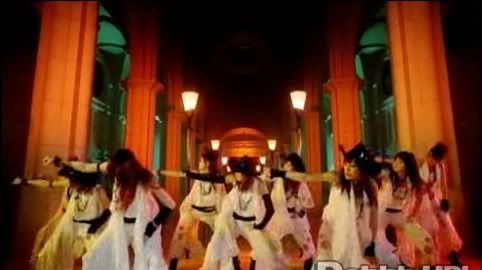 The dance is really cool. It has this Russian theme that I really like.
This could have been a really pretty shot if it weren't just GAKI'S NOSE.
I hate Junjun's hair. I really, truly do.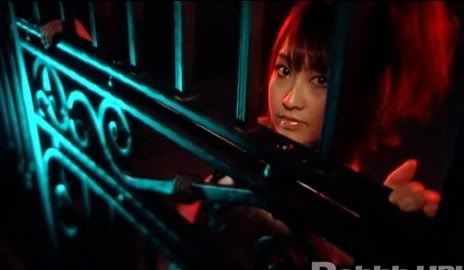 Hallo, Linlin.
Kame is absolutely gorgeous in this PV. I like this shot in particular; it reminds me of a ball jointed doll. xD I'd definitely buy one that looked like Kame. ;D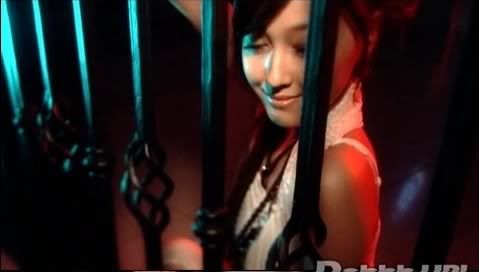 This was a very pretty shot, but I fail at screencapping, so I don't feel like I captured it correctly. Koha looked down and smiled, and then looked up again.
Random Linlin butt.
This PV is all about the butts.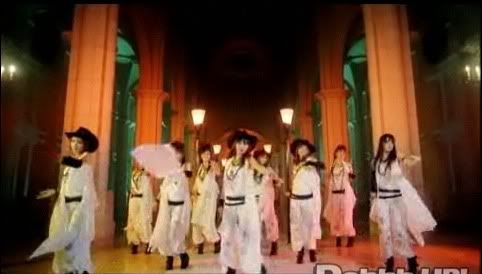 Rogue scarf.
I'm not a huge fan of the costumes, but Takahashi rocks a cowboy hat like you've never seen. I thought so when she was running around a Long's or whatever in Hawaii during her Watashi making of.
She was mouthing her lines and making fish mouth.
Although, fish mouth can sometimes be charming.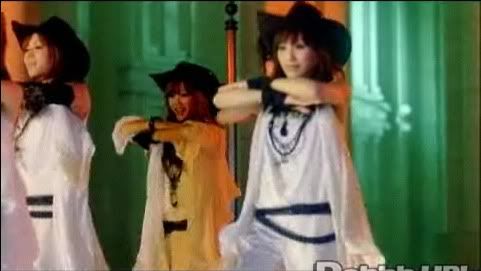 They did this kind of Cossack-like dance a few times throughout the PV. Strange and random, but it fits.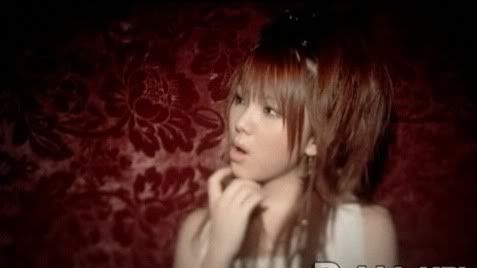 Tanaka just isn't looking very nice this time around.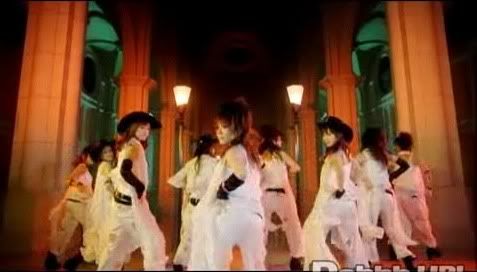 Aaaand we all focus in on their butts.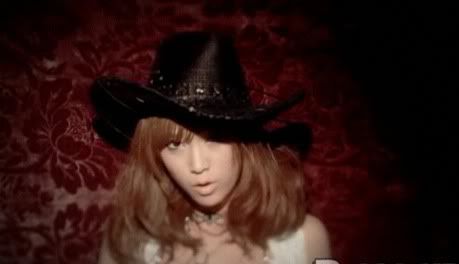 Sexy cowgirl Kame.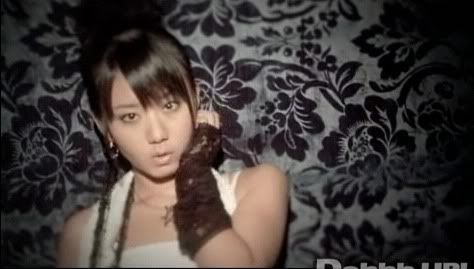 Junjun's looking kind of cat-like. I think if my cat Rai were a human, she'd look just like that.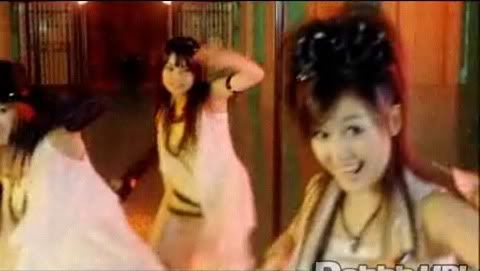 El oh el Koha. Bless her heart.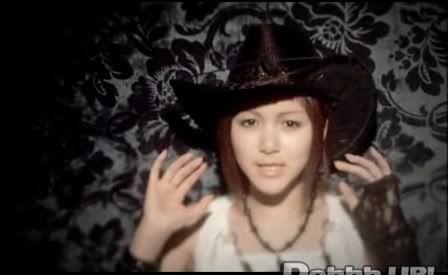 Aika's eyes look different for some reason. Also, I prefer her hair straight.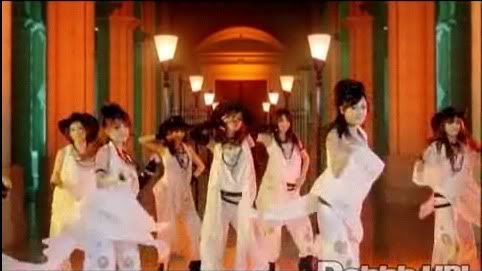 It's all very swoopy, this PV. Now I understand the baggy clothes.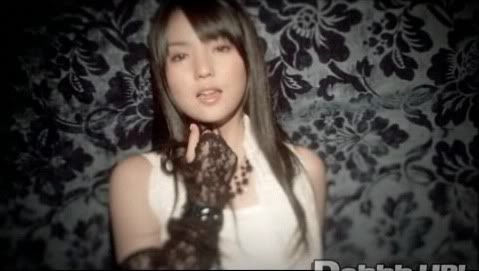 Looking a bit better, Shige.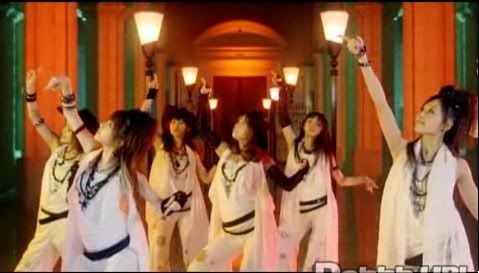 The dance has a lot of arm movements, all very fluid and cool-looking (running out of adjectives here).
Here they are imitating a bird.
I don't know what this is.
And some panda butts.
I wonder if Takahashi ever
didn't
do this pose, would her arms would fall off?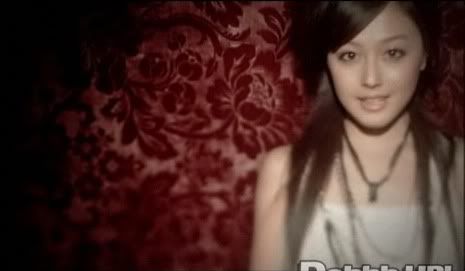 Koha, fading away as we near her graduation.
(No, don't even JOKE about that!)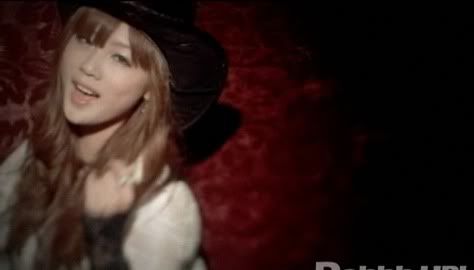 Gaki is finally liking me (I never get good pictures of her). She looks great in a cowboy hat, too.
Takahashi is looking particular HQ compared to the rest of the members.
The dance shot turns red a few times, and even though it's a simple change of lighting, it makes things interesting.
Morning Musume can also manipulate fire.
GRAH HAIR.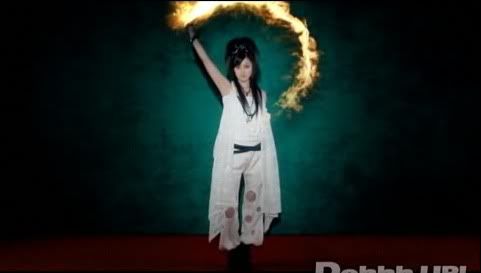 This shot would be amazingly beautiful if it weren't for THAT HAIR.
Linlin is amused by her new power.
Gaki goes the other way~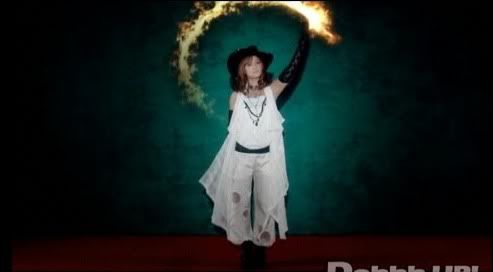 Kame~
Aika has long arms.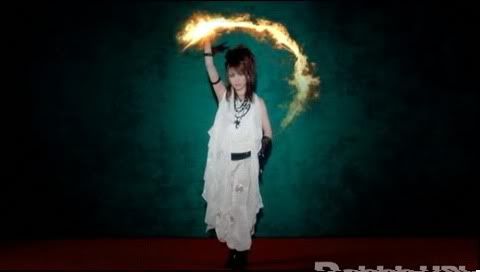 Tanaka is very forgettable in this song and the PV. I always forget that she has solos. THIS IS HOW IT SHOULD BE.
Shige does have very pretty hair.
Sexy Kame is sexy.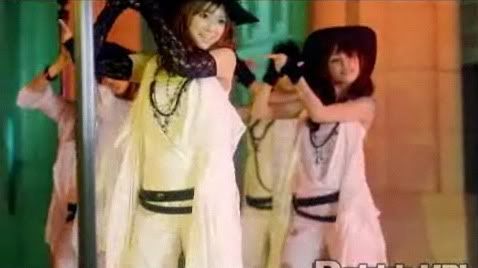 I like this part for some reason. It reminds me of the Shochuu Omimai Moshiagemasu dance. And is it just me, or does Kame sort of look like Konno?
The beautiful thing about this PV is that really, it's quite simple. But they do some small things, like change in lighting, that make it seem unique. They make the closeups more than just closeups by having them
move
.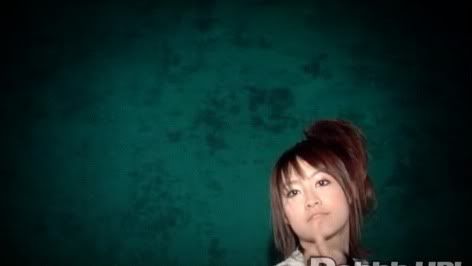 Their movements blend into each others and it's very fluid, very clean.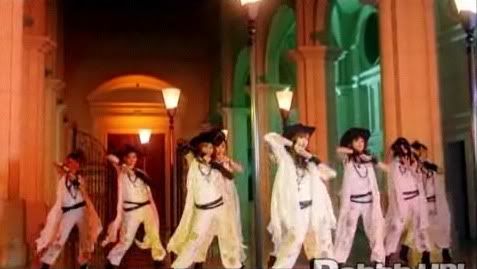 I love this dance!
Gaki really is quite cute when she's having fun.
Lawl.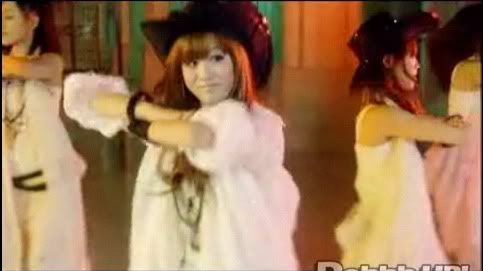 Ohh, Gaki. <3
Butt butt.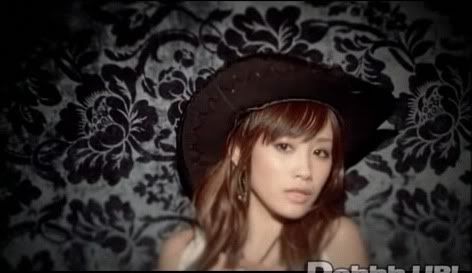 Takahashi really is amazingly sexy.
Junjun is, too~
And the queen, Gaki~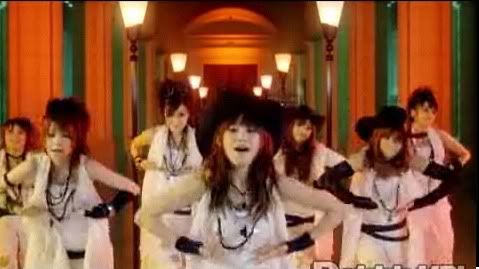 El. Oh. El. Suggestive dance moves.
I took this screencap thinking "Linlin really is catching my attention lately. She really covers all the bases, doesn't she? Good singer, funny, entertaining, and really pretty... She might end up tying with Junjun soon..."
... And then Junjun reminded me who is number one. ;D
TanaKICK.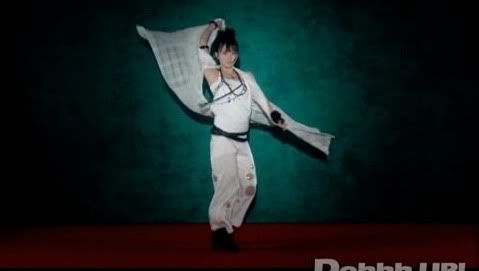 Junjun is an assassin from China, you know.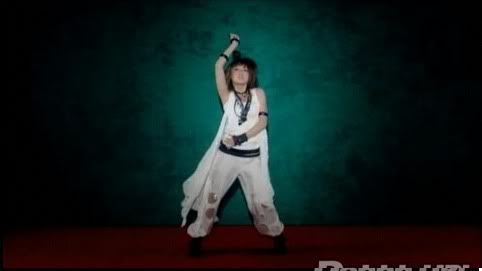 I wish this was closer up. Linlin NAILED the facial expression.
Kame really is adorable. No wonder she's been so popular lately~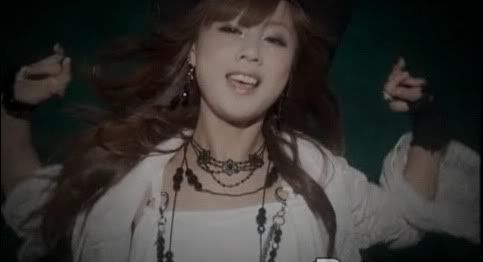 WAI HELLO GAKI-SAN.
Koha can spinnn~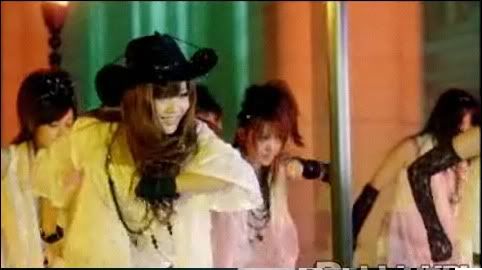 Did I mention I love this dance?
Aaaaand it ends.