Last Thursday my friend Sarah (AKA Hotaru in the dubbing world) came over to film our Japanese project. Our project, for some reason, included pancakes. So why not make them creative pancakes?
We made Junjun pancakes. =D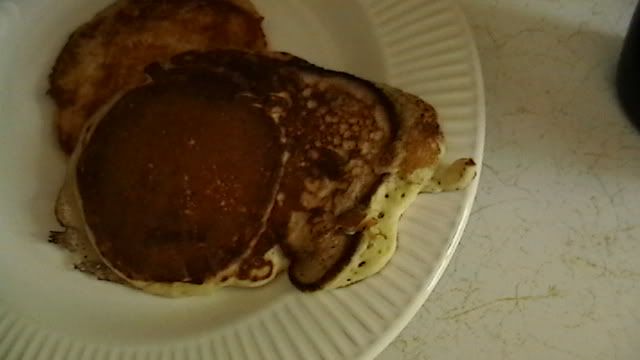 Here is our first Junjun pancake, before I decorated it.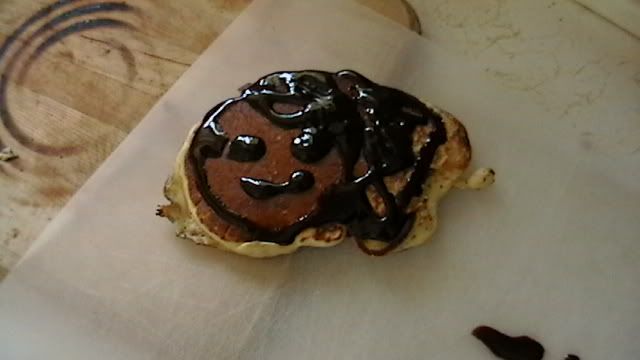 This is after I decorated it. I am not the greatest artist in the world. xD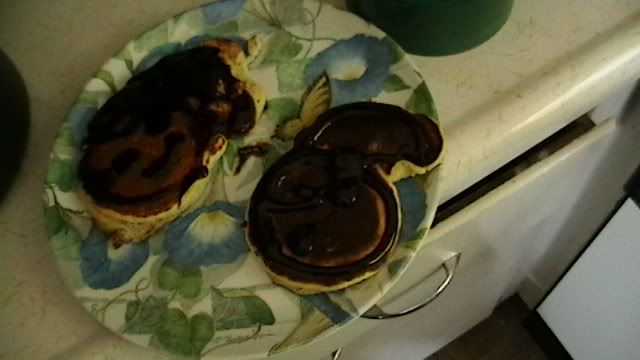 I tried to make another, the bottom one. But you can't really see. The pancake is too dark.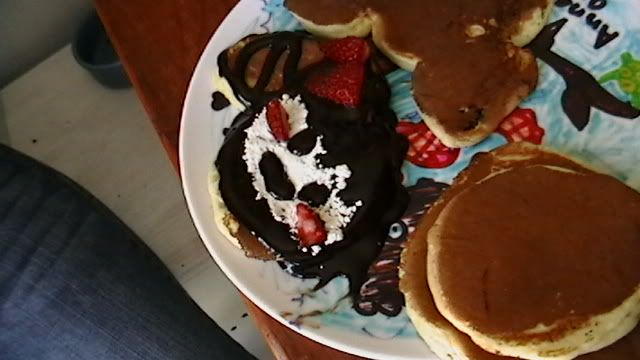 This was Sarah's Junjun pancake. She's a bit more creative with the strawberries and powder sugar.
And for the heck of it, here's some more pancakes she made~
Sailor Moon.
Melted pikachu.
They were good. =D