The PV for Berryz Koubou's new single can be summed up in one word: awesome.
Honestly, when I first watched it, I couldn't stop laughing the entire time. I actually had to pause the video and laugh even more. I couldn't sum up its awesomeness in photos, so I tried one of those real time audio reviews. But I spent the entire thing laughing.
So photos it is.
By the way, I was going to do a PV review for Guardian 4's single, but the PV was too boring. There's my review. =D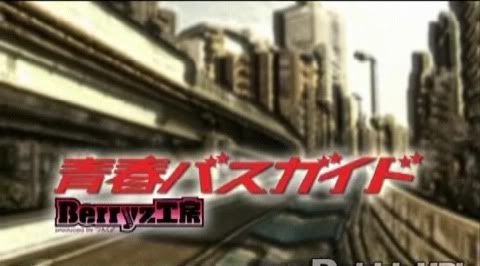 I wasn't very excited to see a dirty freeway. I don't think anyone is.
And then I was further confused by the boys' uniforms.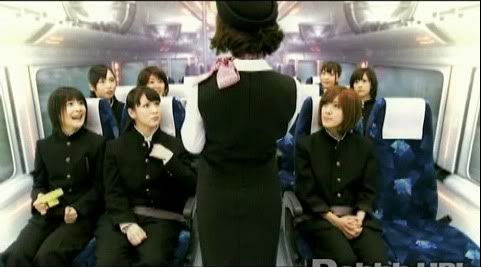 They all get their first look at their tour guide.
I like the costumes for the dance shot. You can't see all that well, but they all look really pretty.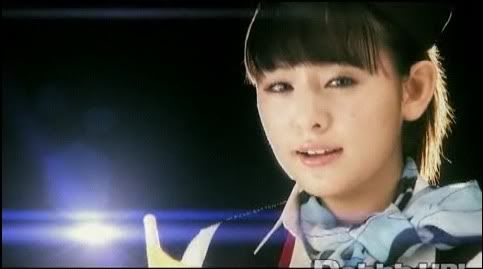 Risako is looking particularly cute in the bus guide uniform.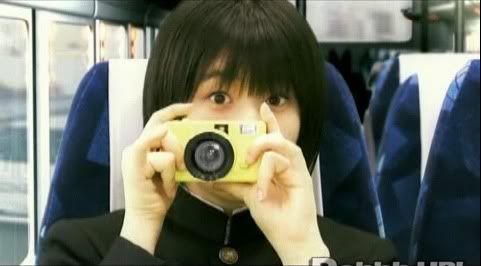 Momoko and her stalker camera.
Bow?
Chinami is cute. I like her with the curled hair. But don't tell me they cut it again? Nooo, I liked her with the long hair...!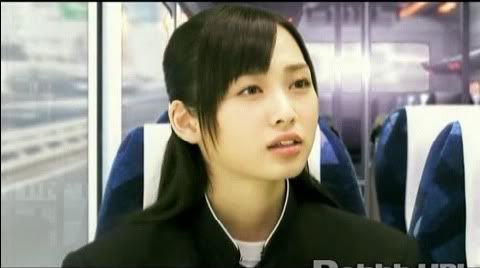 Nice dazed look courtesy of Maasa.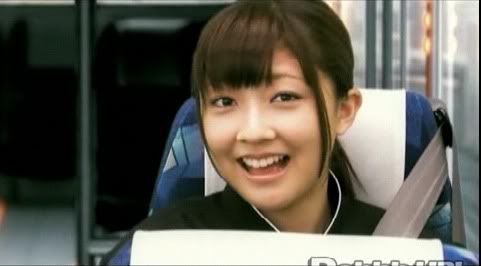 Yurina is excited.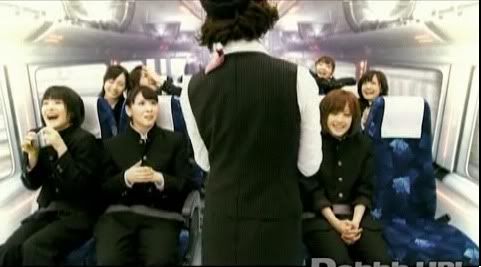 Yay?
I love Risako's freaked out face. xD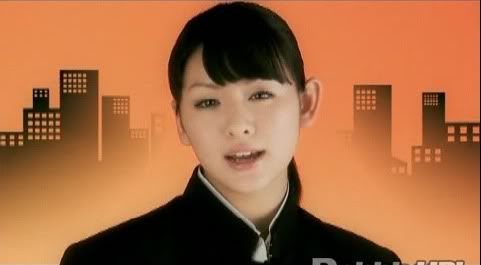 She's the prettiest boy I've ever seen.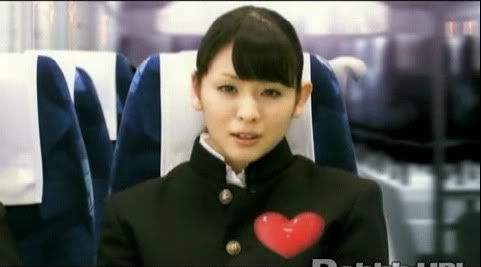 And she fell in love with her bus guide. xD
This is what made me laugh so hard. I just didn't understand why they were boys, and then I understood. xDD
I like Miyabi with the short hair, but I like it better when it's curled. It looks weird straight.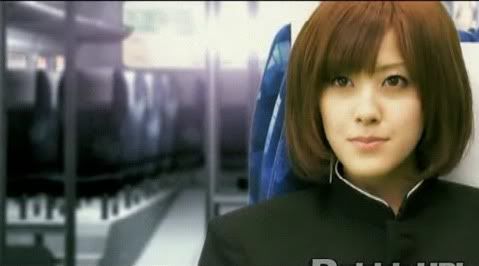 Miyabi.
Chinami and Miyabi are talking about how hawt the bus guide is. Boys.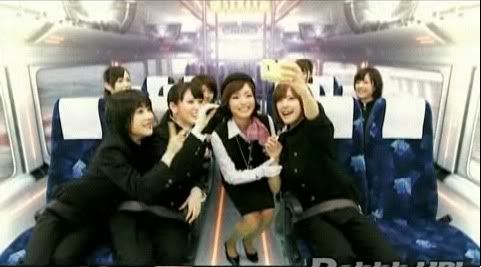 Cheese~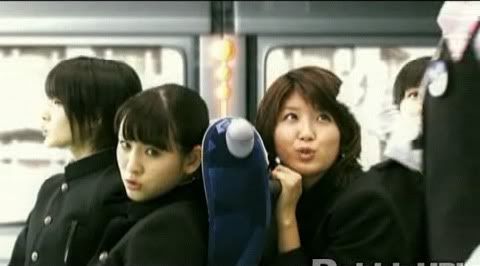 <3 href="http://s35.photobucket.com/albums/d174/fire_wolf_13/?action=view&current=bus19.jpg" target="_blank">
<3 href="http://s35.photobucket.com/albums/d174/fire_wolf_13/?action=view&current=bus20.jpg" target="_blank">
Momoko and that awful hair of hers make a pretty convincing boy. A girly boy, but a boy.
Awesome.
She winked and Maasa can't believe it.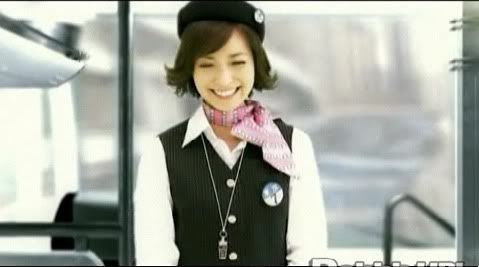 Now she's embarrassed.
And there goes Yurina.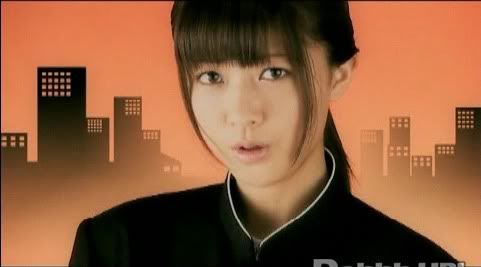 She's a bishie herself. =3 She looks kinda sad in this video. In every shot.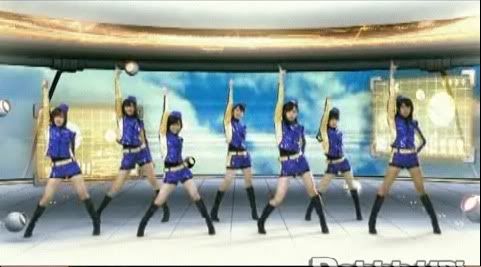 I really like the Berryz dances. Especially the recent ones.
Is it just me, or does Chinami look like she would be a playboy?
Poor Maasa.
Long hair on Chinami makes Kokoro happy. =D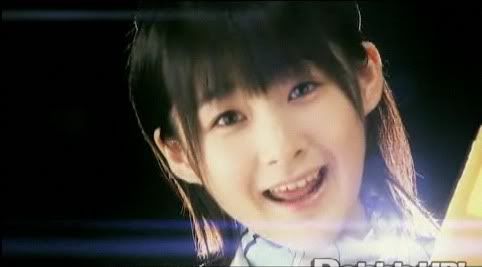 She still looks like a boy.
Miyabi is a hot bus guide.
Yurina likes her flag very much.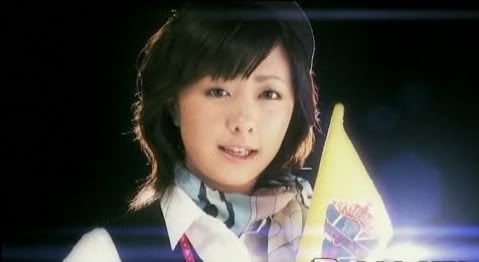 Saki's in an awkward stage with her hair. She's always in an awkward stage. But this is pretty bad.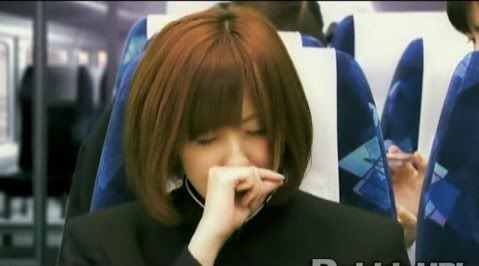 Ah-choo~
Sneaky Miyabi is sneaky. And Yurina and Captain look pissed. xD
Some sightseeing~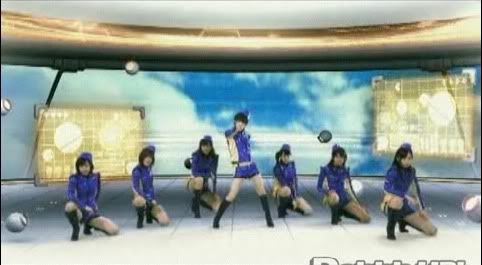 Wow~ They all squat down for someone OTHER than Risako?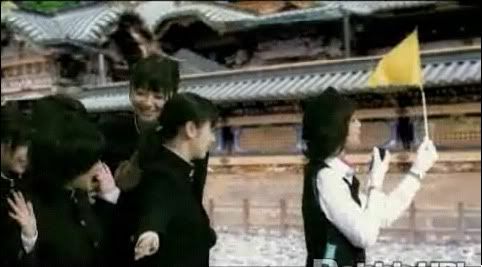 I don't think they're paying attention to what she's saying.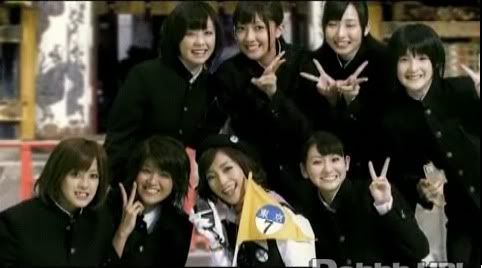 Class photo.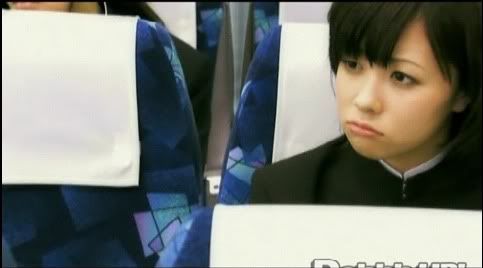 Poor Saki is sad because she hasn't been getting any attention OR funny props.
Dude, I would TOTALLY date Maasa if she were a guy.
Sneaky Miyabi moment number two~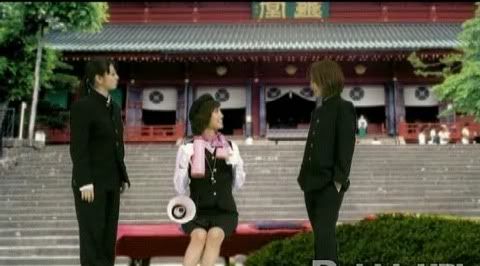 Busted~
REALLY busted.
That's a pretty feminine thing to do, Momoko.
Oh noes, she fell. Quick everyone, save her~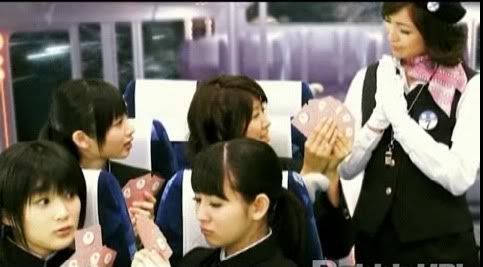 Cards~ And funny Momoko face.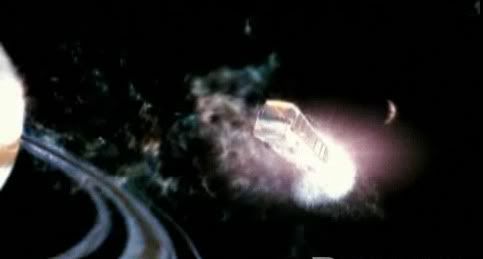 They're... in... space...?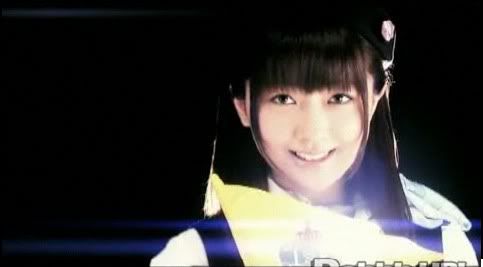 I like Yuri. =D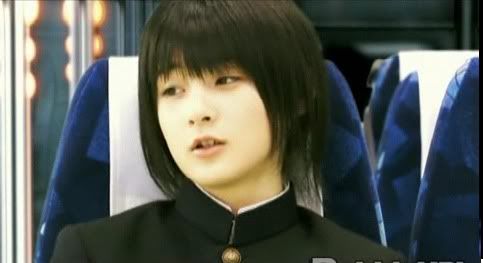 I can't seem to be able to capture the sheer bishiness of Momoko's lonely sigh, but my goodness. My heart skipped a beat.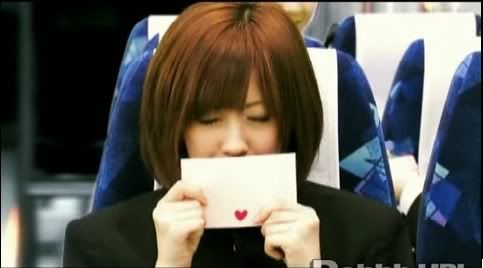 Miyabi love letter? I want~
....Wut.
And Saki looks like Risako.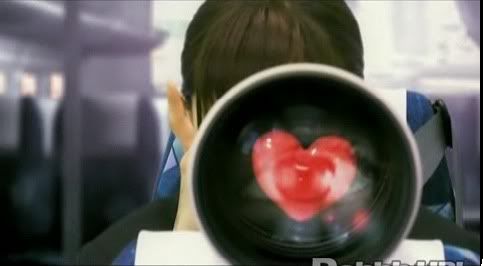 Stalker love.
Noess don't go~