Let the picspamming continue~
Abe Natsumi (Ecru):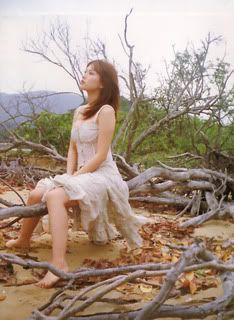 I really like long-haired Abe. =3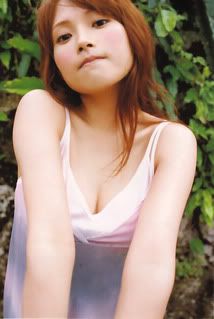 I think Nacchi shows her cleavage more often than Goto or Ishikawa... And that's saying something. Or maybe it's because she's displaying it so blatantly, and the other two just happen to be wearing slightly revealing clothing... But Nacchi is one of the oldest members, so it makes sense that her photobooks wouldn't be as innocent as the others.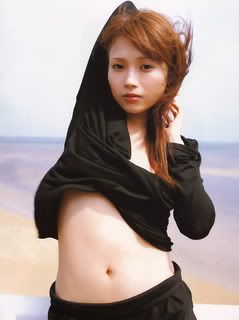 This is a very popular pose. Goto and Koha have had remarkably similar shots.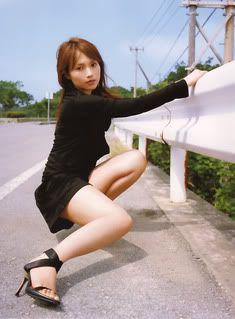 That's why you don't walk home in shoes like that!
Oh my god, it's a tiny turtle. =D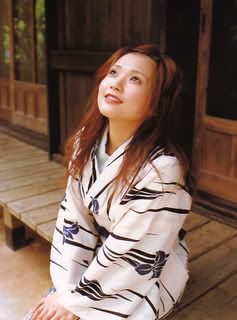 Hey, you can't see her boobs this time. =3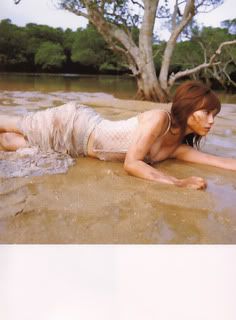 Um... Gross?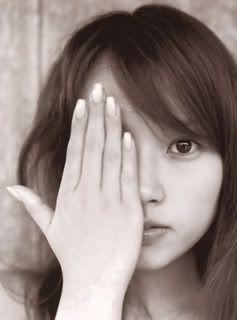 Now, read the first line of letters on that chart over there...
She looks like an alien. =3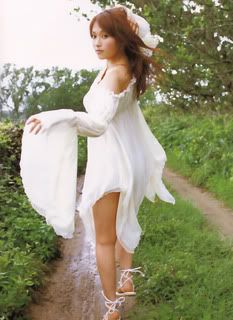 This shot would be really pretty if she didn't have such stumpy legs. ;D
Goto Maki (Foxy Fungo):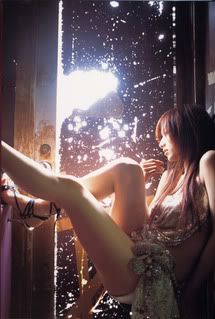 Now THOSE are legs.
You can't see in this shot, but the train on the dress is twice as long than it looks. Eesh.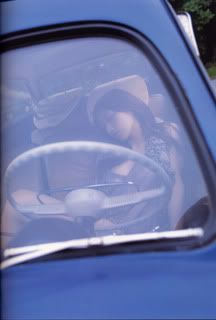 I have heard guys on H!O request more idols with cars. Here you go.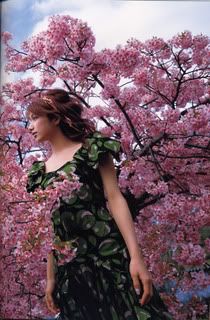 Pretty. =3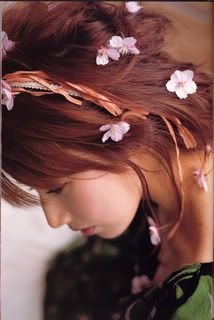 Surprisingly similar to the Abe shot above, ne?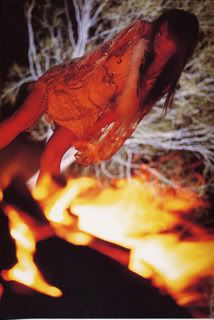 Don't play with fire, kids.
Kamei Eri (Hatachi):
Hat attack~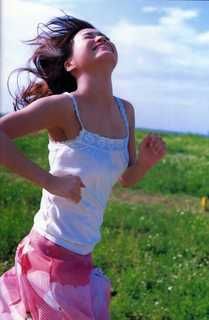 Run, Kame! Run with everything you have~
Frolicking~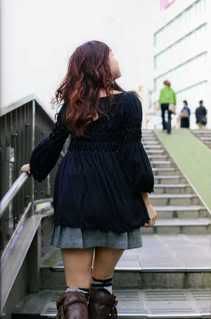 Aside from the ugly shoes, I really like this shot.
Kamei is here to tell you the importance of cleanliness. And washcloths.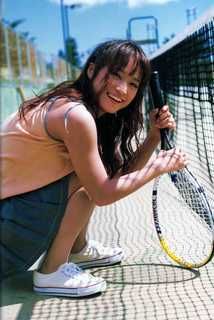 Can you hit the ball from down there?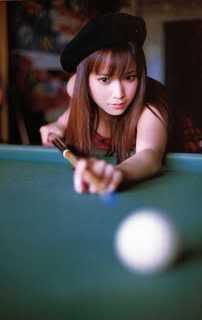 Awesome.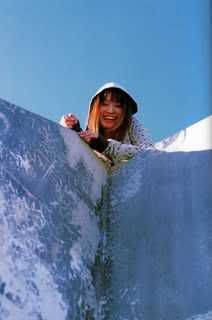 Boo~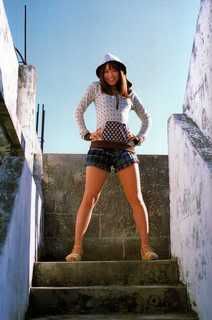 Kame-sama.
Goto Maki (Goto Maki):
Ahh, innocent Goto Maki.... Sixteen years old and willing to wear weird scrunchie hoodies.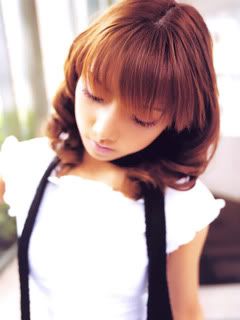 I love the huge ringlets.
Pillow love.
Blue Hawaii in Japan is actually what we would call fruit punch flavored. Fun fact for you all.
She doesn't make this face anymore. Or, she has, and immediately killed the photographer like the huge glamorous ninja that she is.
I like it, and I don't know why.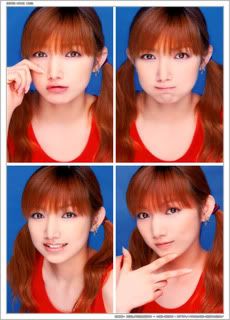 The many faces of Goto Maki. She only makes the bottom two now.