Iiiiiii love photobooks. I really do. They make my fangirl world go around. Most girls my age obsess over hot actors. I look at girls running around Guam or Hawaii or even Canada. I don't even mind the bikini shots all that much. I'm not ashamed of it. Everyone's entitled to what makes them happy. Cute girls make me happy. And there's nothing wrong with that.
Anywho, photobooks are lovely. There are some really gorgeous shots, some really sexy ones, some are cute, some are funny, and some are so bizarre that you question what the photographer was thinking.
I'm bored and exhausted from school, practicing my dance for PE over and over again, and studying for Japanese. Actually, I'm doing that now, too. ;D
Here are some of my favorite shots from the photobooks I have on my computer. This will be the ULTIMATE picspam, so I might break it up into several parts. =3
Takahashi Ai (19):
I love this set of photos. She's cute and doesn't look so much like a monkey and do I find it odd that she's wearing a 9/11 shirt? Not at all.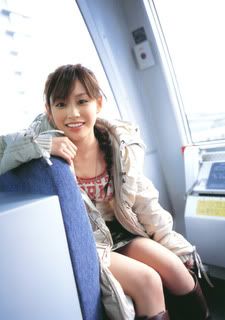 More happy.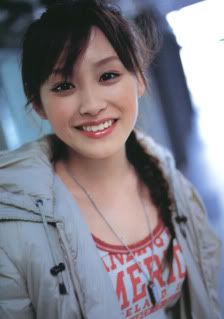 (Shh, don't ruin it.)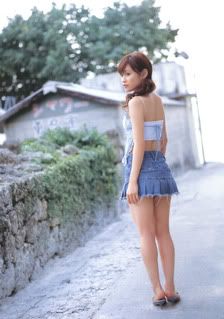 Personally, I don't find that her profile-shots are the most flattering. She has a fairly flat face.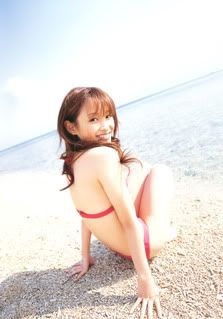 Sporting a lovely bikini and some hefty sideburns.
....Major see-through-skirt moment right here. Her face just screams "Hee, you silly wota, you can almost see my panties but not really! Focus as hard as you want, you won't see anything~"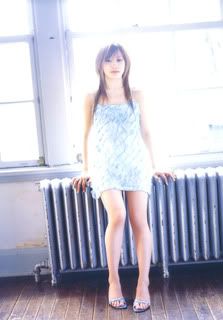 Maybe it's because I'm completely Californian, so we don't use those mysterious heating contraptions down here, but... I don't think you're supposed to sit on them. Don't you get burned or something?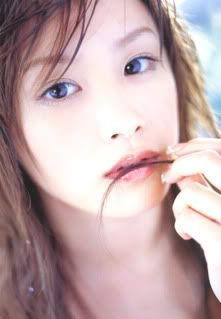 OM NOM NOM
AWESOMELY bad outfit. xD
Gotta love neon yellow dresses and cowboy boots. Heck yes.
Iida Kaori [And someone named Shoko] (The Aegean):
Oh noes Johnson, watch out for killer Greek caaaats
.... I want to know what that adorable creature-thing is so I can buy it. D=
Riding in style. =D
I am fascinated by her skirt. =D
HOLY GEEZ
*wheeze*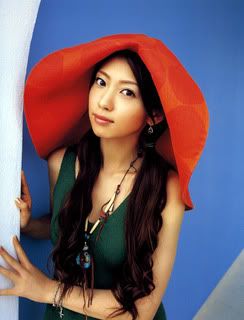 HOOOOO MY GOOOOOD
I'm back.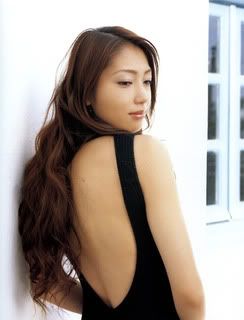 No roflcopter for sexy Iida.
This made the photobook for me. Iida's so amazingly beautiful. Her husband is a lucky guy.
I love the expression on her face.
Brace yourselves!
I LOVE how terrible the lighting is. xD
Ishikawa Rika (Hanabi):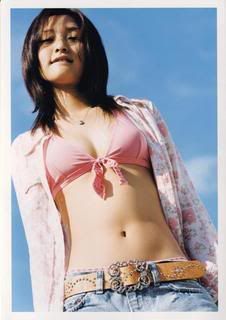 Starting it off all sexy-like. =D Ahh, Ishikawa, why are you so beautiful?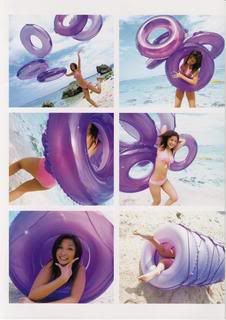 AMAZINGLY awesome. Inner tubes should be used more often in photobooks.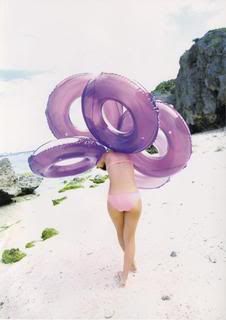 I mean, it might be because I'm a girl, but I'm paying WAY more attention to the awesome purple inner tubes than I am her butt.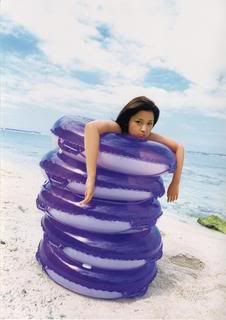 THIS IS THE BEST PHOTO EVAR.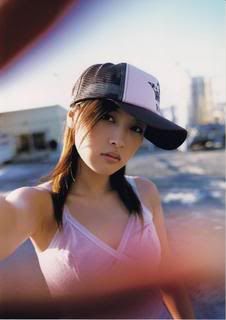 I love sporty Charmy. She's very feminine, yes, but I like her tomboyish side. =3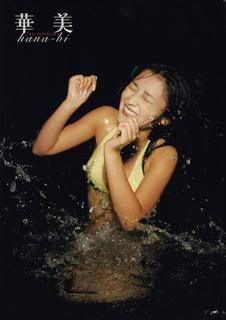 Tsumetaaaaai~
I'll end this one post here. BUT MORE WILL COME! Look forward to it. ;D