Are you ready for some lovely screenshot spamming?
I KNOW I AM!
So I watched the PV for Buono's MY BOY today. And then I had to walk the dog. BUT THEN I came back and pulled out my favorite shots. ;D
What I love about Buono is that get better and better every time. I didn't think it could get better than Rottara Rottara, but then co.no.mi.chi came out. And even though I didn't care for the PV all that much, I really loved it. And then their album Buono 2 came out. And HOLY GEEZ it was great. How are they going to top Buono 2?
Then Tsunku released this wonderful thing.
I love that Buono has taken more a rockish/dance-y sound. They were cute and all, but Miyabi's too badass for that cutesy thing now.
This PV is probably one of my favorites now. It reminds me a lot of Gachinko de Ikou (similar outfits), Miss Love Tantei (the box thing and the lighting), Roman ~My Dear Boy~ (the lighting, too), and Cinderella Complex. And you'll see why.
It was funny and entertaining. I haven't been so interested in a PV since, I think, Mr. Moonlight. xD Momoko's expressions are pure win. Miyabi is GORGEOUS. And they have some of the best costumes I've seen in history of H!P. The giant, what appear to be fuzzy, rings are a little weird, though. But it matches the neon-y, decora look they have. =3
ONTO THE SHOTS!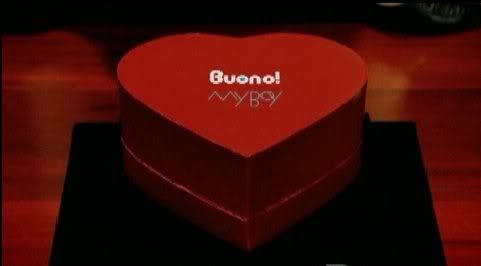 It starts with a box. What's in the box? It looks like chocolates. For me? You shouldn't have. =D
But it's very important and there are guards.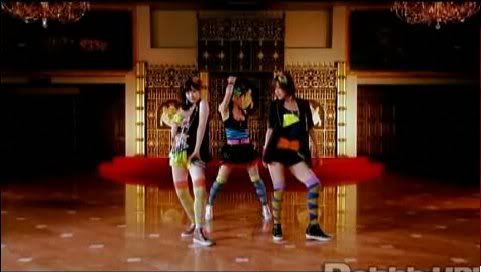 It looks like the room they used for Cinderella Complex! Tsunku, stop reusing sets like that! And if you are, at least make it less obvious! If you're too cheap to get a new one, stick them outside like you did with Natsu no Yoru wa Danger!
That's the Miss Love Tantei moment. =D
Congrats, Momoko. You can fit in a box.
But how did she get in the box in the first place?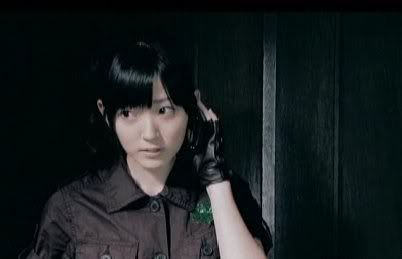 Airi, looking cute. =D How did she get in so easily?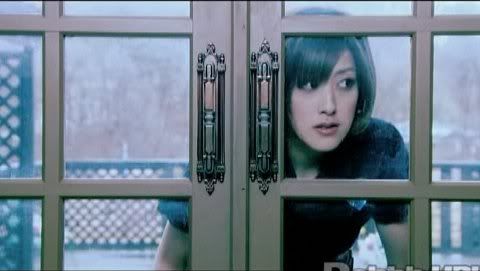 See, a true spy-thing comes in through the balcony! Very classy, Miyabi.
Tsunku, you've gotten so old!
I don't know if that's Tsunku. But it would be funny if he were.
Don't you hate it when your fake gun goes off by accident? I know I do.
Momoko... *wipes away tear*
Miyabi is cooler than you.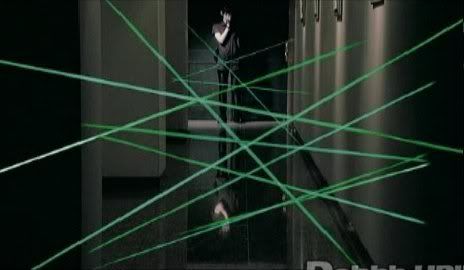 "Hmm..."
You can do it Airi! You're thin as a twig anyway. ;D
Strike a pose. ;D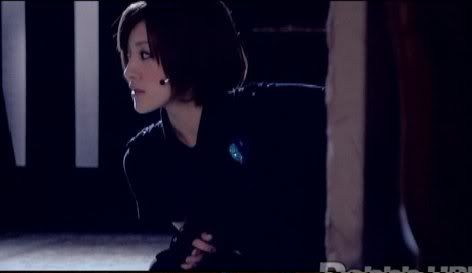 Miyabi's pretty. =D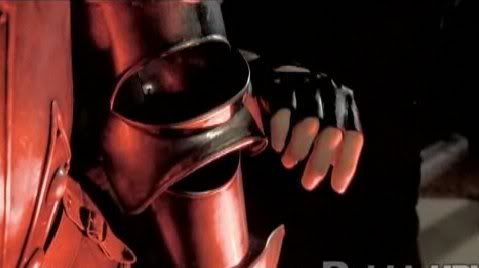 "Eh? What's this?"
Momoko, where are you putting your hands...?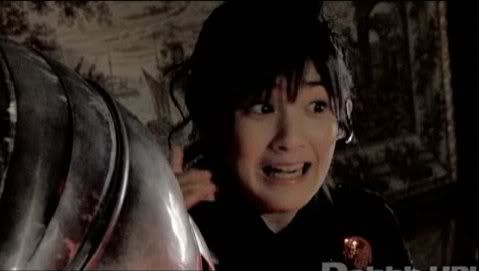 "Oh, shit!"
"Sorry Mr. Suit-of-armor! I didn't notice what I was doing!"
Surprisingly, she now looks her age. ;D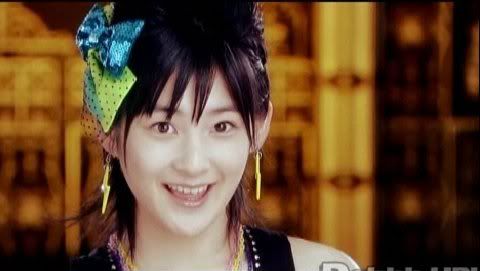 How come Momoko gets two earrings?
I guess it's one of those perks of being leader.
Airi has gotten really pretty, lately. And her hairstyles have been a lot better, too. She should wear blue more often, too.
Miyabi's rocking the short hair.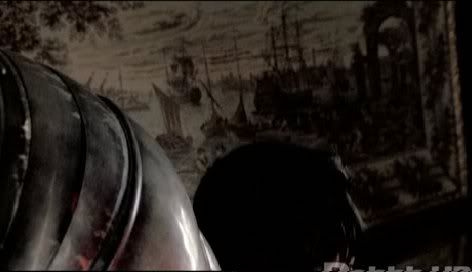 *Back to Momoko*
"Ohhhh, I'm so embarrassed... I think I'll disappear into the floor, now..."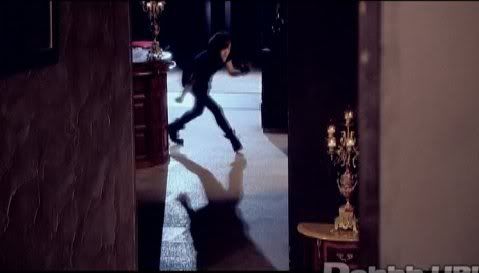 How come Miyabi's the only serious one here? xD
An IDOL is crawling around on the FLOOR. That's something you don't see every day.
"What do you mean, AKB48 doesn't have to do anything like that!?"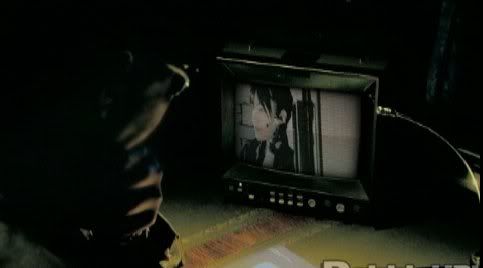 "Momoko, what the hell are you doing? I'm not paying you to mess around with toy guns and suits of armor!"
She's gone from the floor to a dirty staircase. Good going, Airi.
"Why do I have to take the Elder Club entrance?"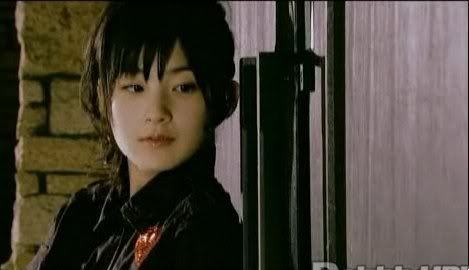 "Oh ho? What's this? A door?"
ARMS.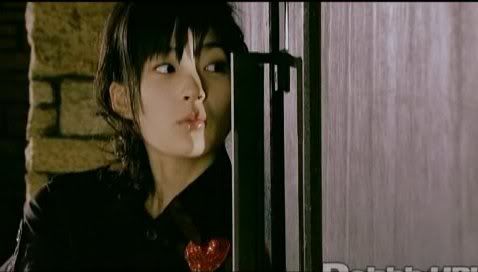 "Oooh, I wonder what's inside~"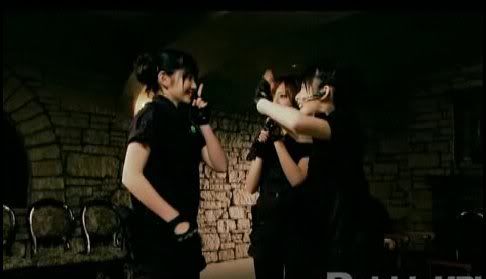 "God, Momoko, stop being such a spaz!"
"Momoko, be quiet or I'll do it myself. With this bottle."
I love Miyabi's pissed face. xD
HOLY GEEZ IT'S A NAZI!
Not only did Tsunku train his idols to be talented dancers, singers, and performers, but skilled assassins, too!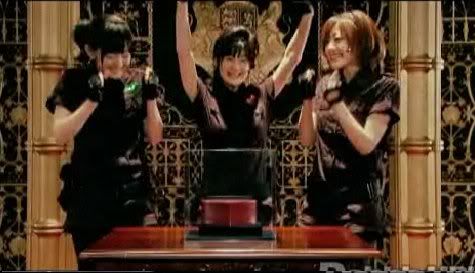 "Yay~ We did it! Now we'll get more lines!"
What's in the box, Momoko?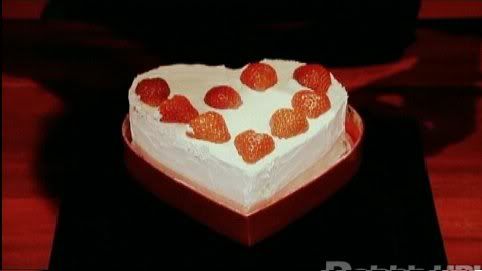 CAKE!!!!!!!
(But there are a few strawberries missing... I think the guards got a little hungry. ;D)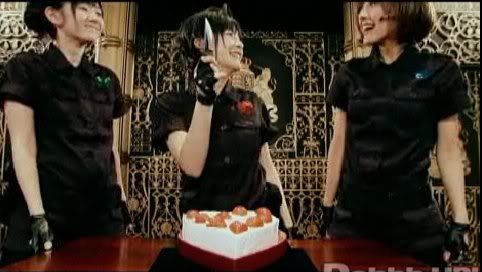 Because Momoko always carries around a knife with her...
I love Airi's face... xD
Snack time~
"Hey, don't you think it's a little strange that Tsunku has us do this everytime we ask for cake?"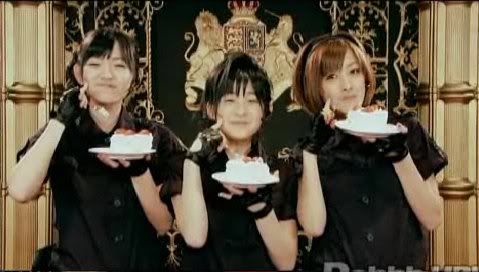 "Nonsense~"
Yah.
This song rocks. ;D
Listen to it.
Nao.