The PV for Morning Musume's newest single came out today.
That makes me happy. =D
I heard the radio rip a few days ago, and I was excited to hear a single that I actually really liked and could remember after listening to it once. Naichau Kamo was good, and I liked it, but I could not remember how it went to save my life. xD I think it's a good sign when a song is memorable like that. ;D
The song itself is a lot like a pop ballad, although I am not entirely sure how to classify it. It's yet another sad song, but it's beautifully done and catchy as hell. For the first time, every single person gets a solo. That's pretty good. And Aika doesn't get thrown under the panda bus!
The violins are a nice touch, too. And everyone sounds great. There's this one part, towards the end, when Reina is singing the "shouganai yume oibito" part, and when she hits the note on 'yu', her voice sounds so deep, like Gaki's... It makes me jump every time. xD
The PV itself is simple. At first, I was worried. But I really love it. It has multiple shots (good going, Tsunku!) and no over-the-top costumes or lights (especially after the other few H!P singles). It's like a mix between Aruiteru and Resonant Blue, PV-wise.
But you'll see that for yourself.
But before I jump in, a thought on the single cover...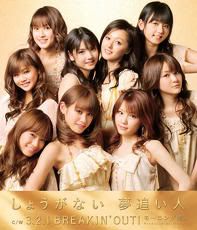 GORGEOUS.
This is probably one of my favorite single covers.
Everyone looks beautiful, and SIMPLE. That's the key word. Simple. Morning Musume has very rarely been simple, not since Yossie left, and I LOVE that.
Aika looks AWESOME with the extensions. I think Tsunku is starting to rethink his decision to cut it.
Takahashi wins, definitely. I can't even put it into words how awesome she looks.
I love Linlin with curled/wavy hair. I'm probably the only person who likes her hair cut, and when it's curled, it really frames her face well.
I love, love, love this cover. I love it the more I look at it. ;D
But enough rambling. Onto the screenshots!
(This is a record for me. Over fifty shots!)
It starts off with the girls on a photoshoot set. Ai is looking lovely with her pulled back hair (reminiscent of her early days in MM) and a gingham dress.
Koharu's outfit is not my favorite. I HATE it when they tie her hair up like that, and the coat? Meh. Her legs look cold. xD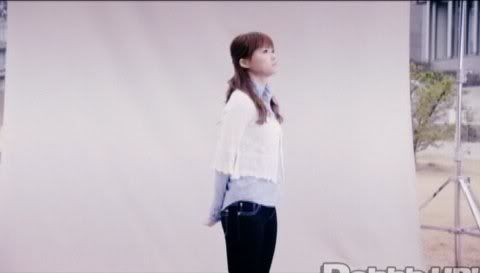 Eri is looking cute as always. She really is the girl-next-door character, and I like her hair like that.
Linlin normally doesn't strike me as a very feminine person, so it's a little strange to see her in such a girly dress. But she looks cute. The cut is a tad awkward, though...
MY FAVORITE. It fits Junjun so well, and it looks like something she'd wear! She looks so cute...!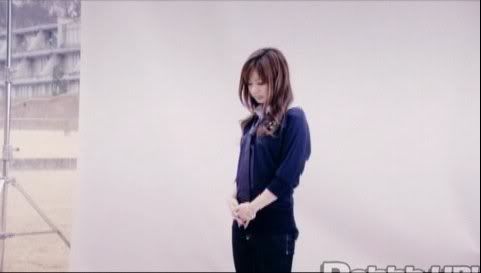 Risa is the queen of lonely shots. xD She looks gorgeous as always, but the pose is a little weird to me... Her arms look too short.
I hate this hairstyle on Reina. But it's the one she wears most commonly, after the 'Reina-cut'. (How do you describe it other than the way Reina wears her hair?) The dress is kinda cute.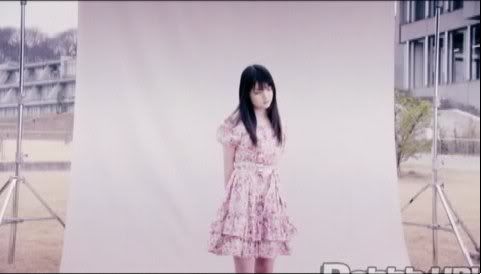 Sayumi's killing the wotas with the outfit. xD She's actually incredibly pretty when her hair is down, not curled, and not in one of those ridiculous bows.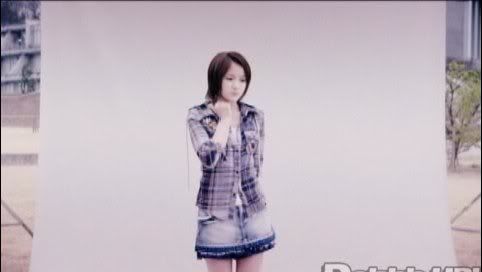 What happened to puppy-Aika? She looks cute, yes, but the way her hair is parted kinda irks me...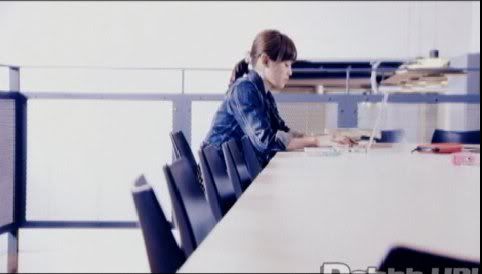 So they're all reading. Well, Takahashi's not, at the moment. But then she pulls out a book and reads. Exciting stuff.
This kind of shows you what the girls would look like if they weren't idols. Takahashi, especially. Little to no makeup, and hair that is, dare I say, a little messy?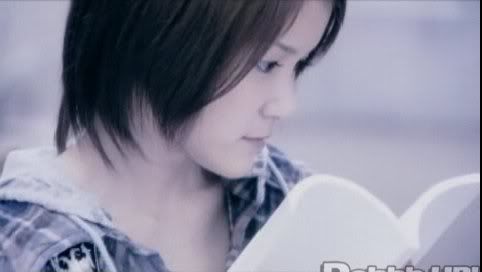 Aika can't even smile for the book? Is there anything written IN the book?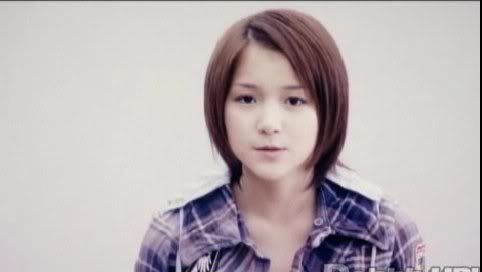 A solo for Aika? Le gasp! That's the first one since Mikan!
I guess she still hasn't recovered from shooting the Naichau Kamo PV...
Yes, yes, Reina, cute, cute.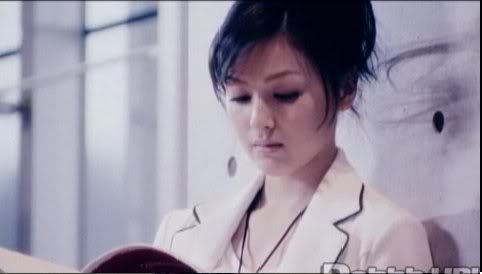 Whyyyyy do you insist on these hairstyles? Do you remember Naichau Kamo? Do you remember how BEAUTIFUL Koha looked? Do you?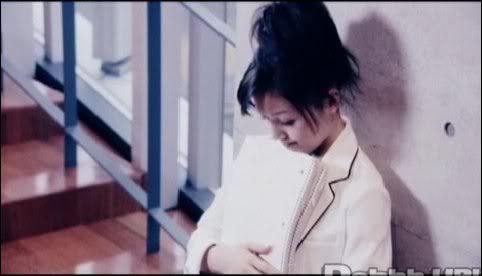 Because Koha does.
I don't think I got a truly flattering shot of Gaki in this entire thing. xD Maybe it's the hair. Yah. The hair.
Risa's face has really gotten round. Not that that's a bad thing, it makes her look her age, but I then think back to Happy Girl and I sigh...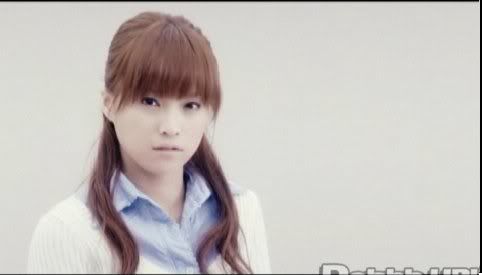 Kame's pretty. =D She looks a bit like a young housewife like this. xD
Why read in a computer lab? Why not Google something? Have you Googled your name recently, Kame? Because I think you would be pleased.
Apparently it's interesting.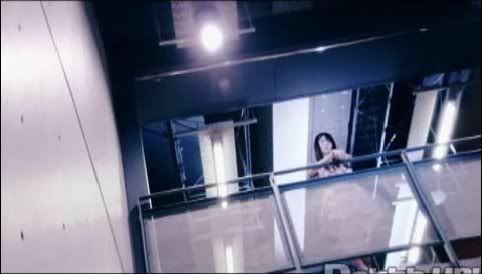 I really liked the alternative version of Resonant Blue, so I like this PV. Even if it's just filming the girls in various places in the H!P offices or whatever. xD
Shige shoulder.
And the pandas team up to smack you in the face.
BTW, I hate Linlin's hair in this shot. It looks so limp. At least flip it in or out!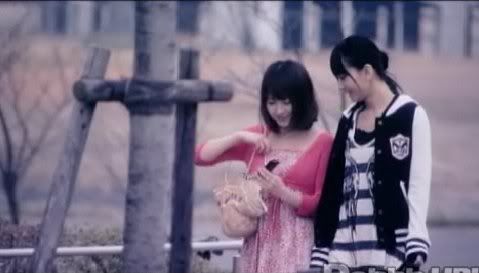 And the pandas are together once again. I know they stick together because they came in at the same time and both speak the same language, but still. Don't they have other friends?
It kind of looks like they're on a date...
We see this face on Linlin a lot. She is a very happy person.
But we very rarely see Junjun laughing...! Smiling, yes, but laughing, no! I like it. x3 This is probably my favorite shot out of them all. It's just so genuine.
HEY LOOK A DANCE SHOT!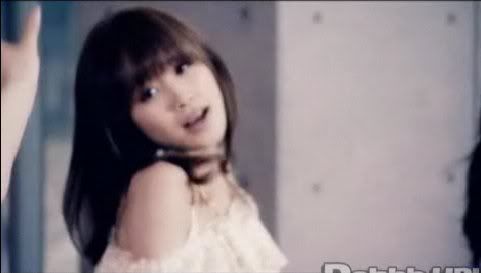 I paused the video randomly, and this is what I got. Pretty, Takahashi! This is such a flattering hairstyle!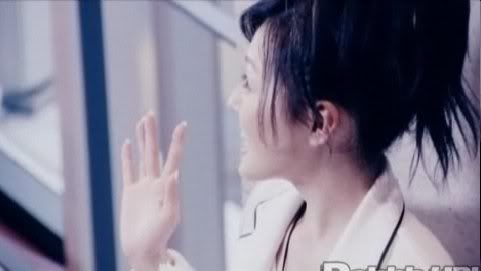 Koha has spotted someone. Kame?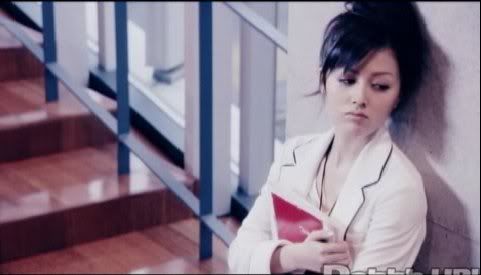 Koha is still sad. ;______;
A face we rarely see.
See? Koha is pretty with the hair down. =D
Well, maybe not in this shot. But she's singing.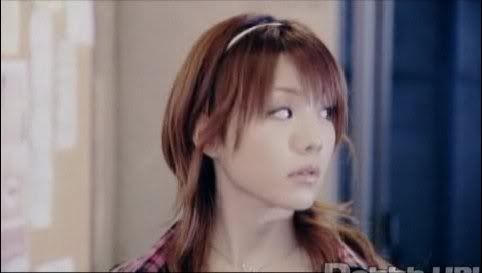 Tanaka's head looks small when it's not puffed up with her side-ponytail-Reina-thing. She looks cute, though. I like the headband.
Is Reina the only one who has THREE outfits? One for the dance, one for the close up, and one for the random walk around?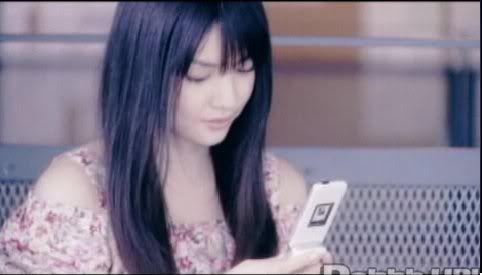 Is Shige texting Linlin?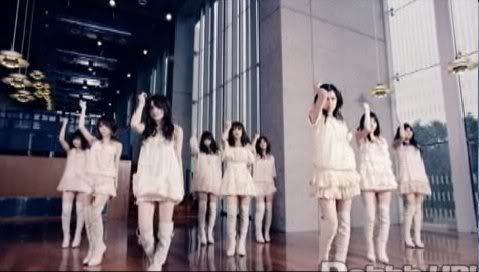 I bet I could do this dance. =D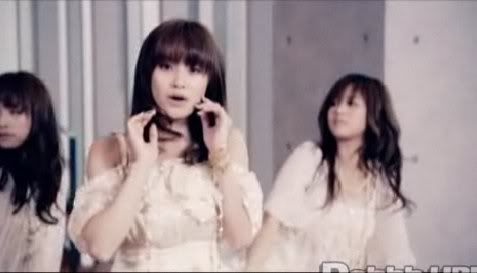 I cought myself a Kame! And a Mame!
And Takahashi touching her face again.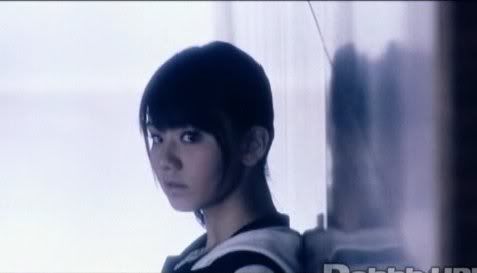 JUNJUN NEEDS A PHOTOBOOK NOW!
She's so cute. x3
Finally! Junjun gets a closeup shot! And it's....
Err...
Power nap.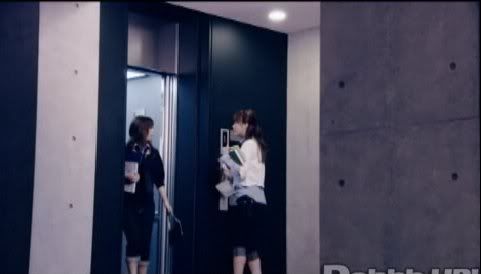 "Ne, Risa? Did you hear? That was a Junjun solo just now!"
"Junjun got a decent solo in a single? Imagine that!"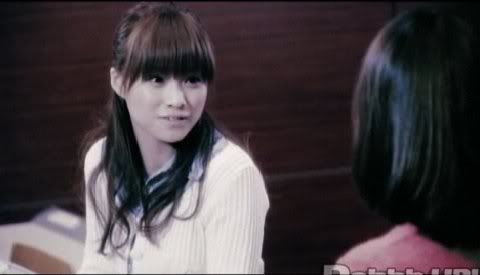 Kame's floating around everyone's shots. xD
"My turn to have a solo!"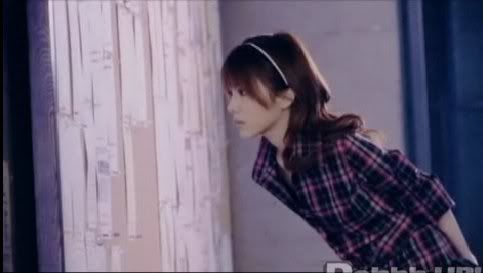 See, she's not reading a book or a script or a notebook or a text. She's reading ads...?
It looks like where they took shot part of the Berryz Koubou calendar. xD
I like this shot. And they're placed by importance!
Takahashi the closest, and then Tanaka, and Koha, Kame, Risa, Shige, and the 8th gen in the back.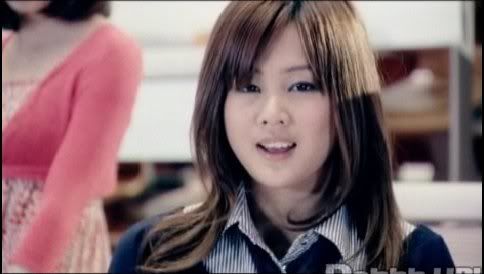 Finally, Gaki gets her solo.
This was a cool part. The violins took over and they danced.
So here they were showing the solo shots of all of the members. But Linlin isn't popular enough yet to be in her own shot. She needs Junjun's hand to be there, too.
WHY DID YOU CUT HER HAIIIIIIR?!
Another favorite.
God, Mittsi is depressing. She and Koha are bringing down the whole PV!
Run, Koha, run!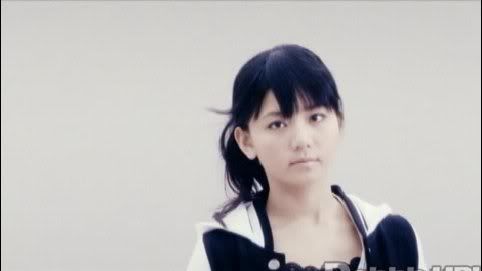 It's not too bad.
Aaaaand the PV ends with Takahashi staring at the camera.
I like this PV. It's cute, simple, and it can hold you attention.
But I'd like to request an upbeat single next, please. I want puppy Aika back.