I really love this song. I really do. When they first announced that this would be the official theme song for Anime Expo 2009, I hated it. xD I thought it was awful and obnoxious. But now I might even like it better than Shouganai Yume Oibito.
Most, if not all of you, should know that Morning Musume has teamed up with Myspace and has been holding an OPV contest to make a short version of the PV. So as long as you have the time, have a decent background, and are able to work with green screens, you have a chance of making the PV for 3.2.1. Breakin' Out.
Or so we thought.
Today an official PV was released, a full version. It used basically the same clips, maybe a few extra. I. Love. It. It's done paper doll, origami style. Even if that's incredibly stereotypically Japanese, I really think it looks cool. A lot of people at H!O didn't like it, saying that the background was cheap and that it wasn't much better than submissions. Excuse me, but I'd like to see the person who can put this together without professional equipment. Besides, the dancing and different shots are so colorful and energetic, I didn't even notice the background.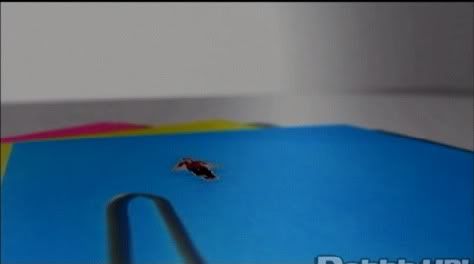 So they're paper dolls. Just freshly cut. Out of three pieces of construction paper?
I mean, they may be the primary colors, but still. I don't think construction paper works like that.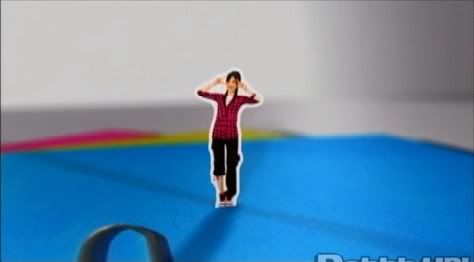 They all flutter up one by one.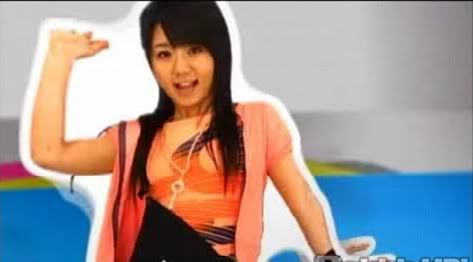 Junjun is looking particularly adorable.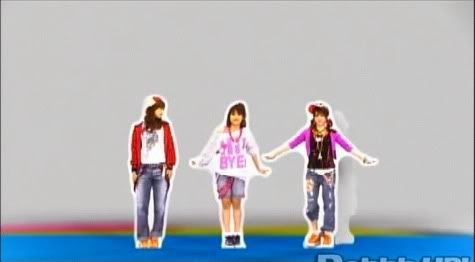 All of them are in their best American-styled clothes (even if no one really wears leopard print or overalls anymore). Linlin always gets the bad stylist, though.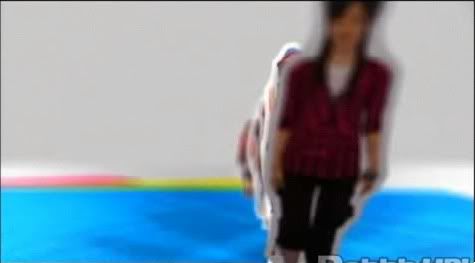 I love the effects they use.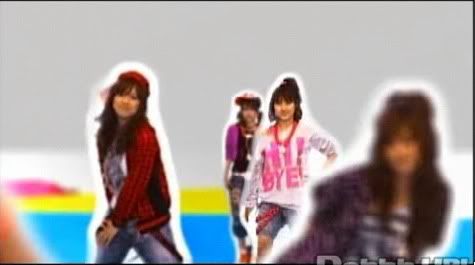 Getting in their spots.
I really love the dance for this song. It's simple and easy and I bet I could have recreated it pretty easily in my PE dance class. xD It seems like something we'd do. But it suits the song well.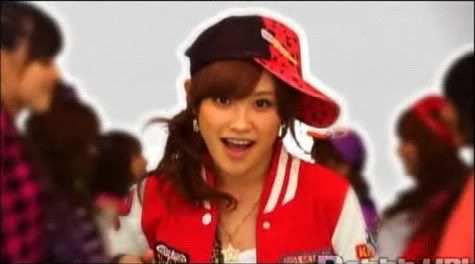 Takahashi is looking surprisingly animated, too.
That's an epic paper clip.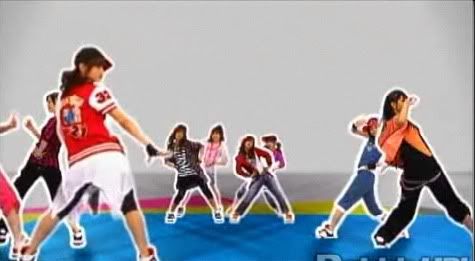 It's a cool dance.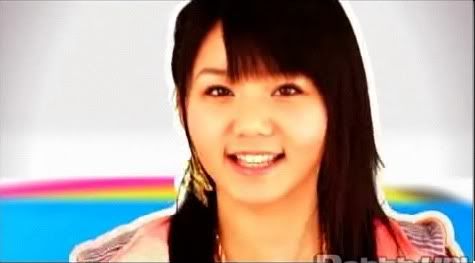 Yayy~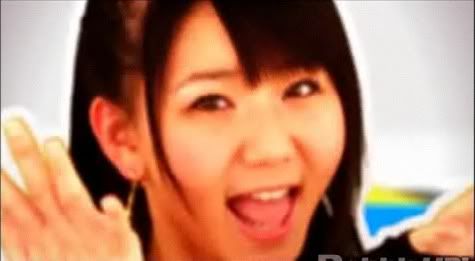 I'm happy. x3
Quick, run, Tanaka and Junjun! Mittsi's gonna GET YOU.
Awesome.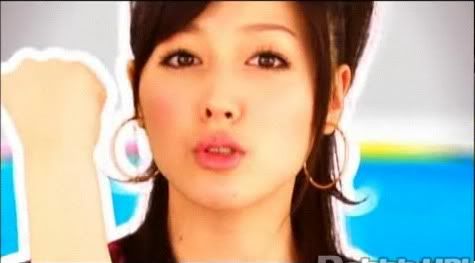 Koha is pretty.
Buildings are popping up all around them.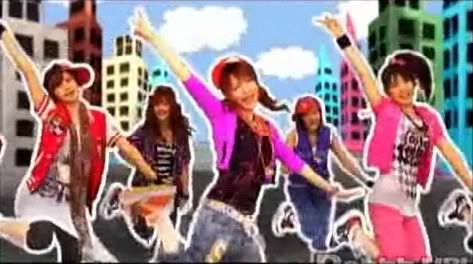 I like this part in the dance.
Mass huddle?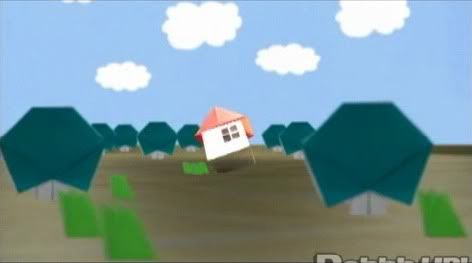 THE HOUSE IS ALIIIIVE.
Tanaka looks so weird. xD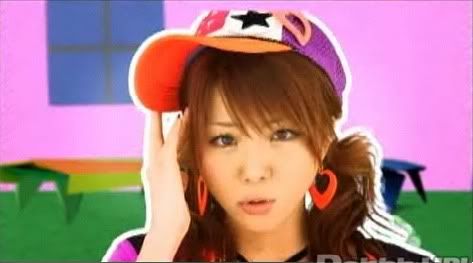 Migraine face.
(Migraine are no joke.)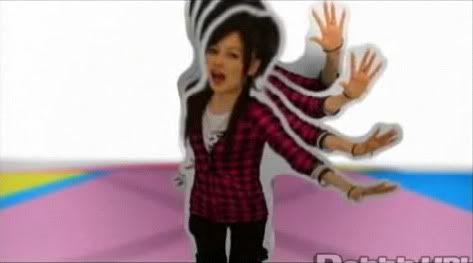 Oh noes, Koha is falling~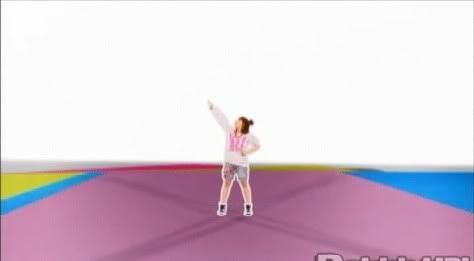 Linlin-sama pushed Koha out of the way much like she has pushed her out of her solos. ;D
Gaki has big hair.
Mittsi's pose makes me laugh so hard. xD
KAMEI! xDDDDDDDDDDDDDD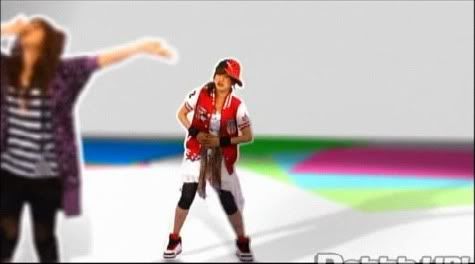 This shot is priceless. xD Takahashi has a stomachache and Gaki smells something funny.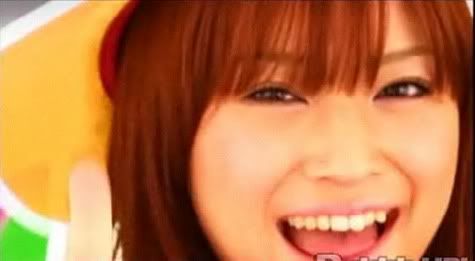 Kame is cute. x3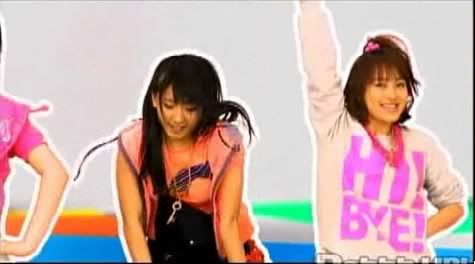 I love how Linlin looks like a completely different person and how Junjun always has such fun during the dances. xD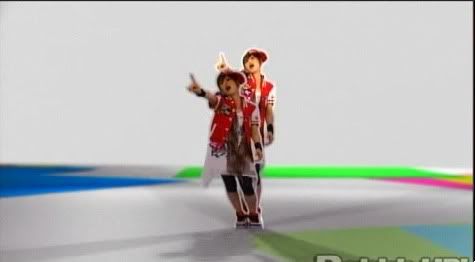 Falling away~
Gaki is singing melody but there are a billion Takahashi's. That's just how it works.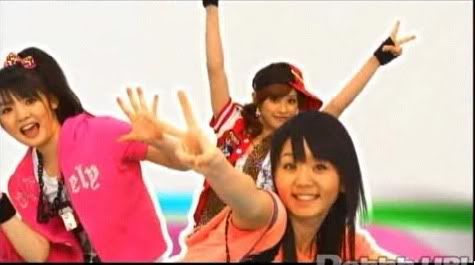 Again, I love how happy Junjun looks.
Running in circles~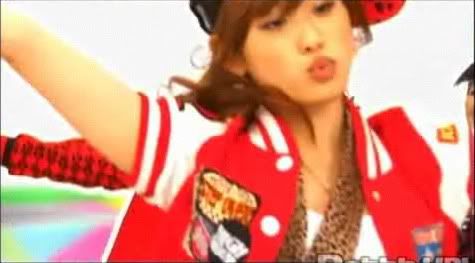 xD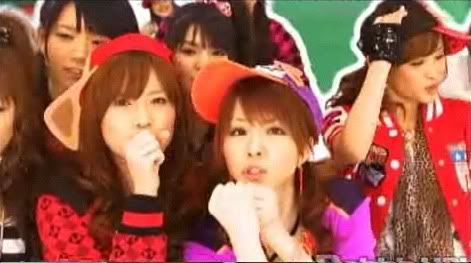 Every expression in this shot is great. xD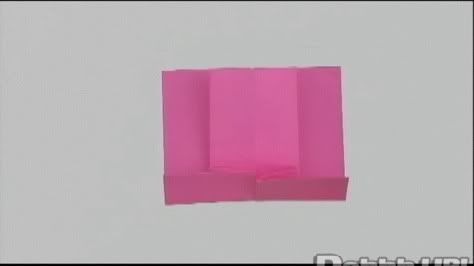 Ohhhh, more origami. =D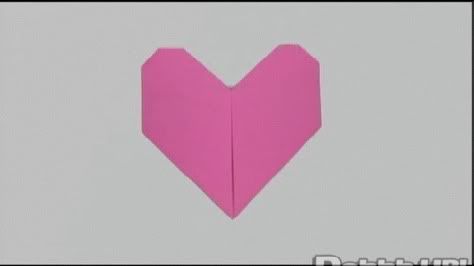 Awww. Cute. x3