So this is my very first PV review of a c-ute song. Go me~
Now that I can finally tell the members apart (xD) and they've gotten good recently, here are a few screenshots~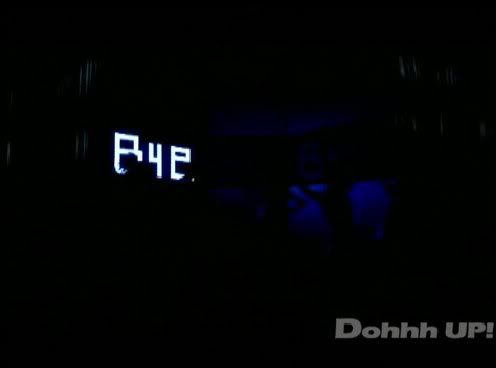 For a second I thought that they were pulling a Chokkan 2 and showing concert footage. xD
Renai Revolution 21 much?
Tsunku really likes the laser-y lights this year.
A little back-lit moment. ;D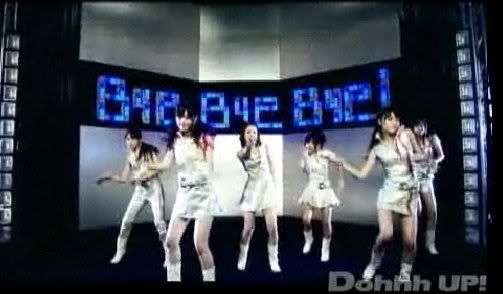 Le gasp?! Only six people?! =O
Kanna, good luck with your bunions. ;D
Outfits are cute, kinda Power Rangers like, though... >.>
Surprise! The song is started off by Mai! =O
Actually, Mai has a good deal of solos. Now that Kanna is gone, Tsunku feels like it's safe to distribute lines to everyone? Sneaky, Tsunku.
Airi is looking cute, as always. Gotta love those messed up teeth. x3
Maimi looks really cute, too. Maybe it's the pose, but she looks a lot younger...
Kinda dramatic set. xD
Okay, I think I have a new random dance to do. =O I can add it with the Hyokkori Hyoutanjima dance, the Joshi Kashimashi Monogatari dance, Ayaya's ZUBATTO move, and the butt-first dance from Shiawase Kyouryuu Ondo. ;D
"Bye Bye Bye" *hop hop hop*
Wow. This is the first time I've ever looked at Chisato and thought, "she's pretty". She's always had this confused/distressed expression, but her new hairstyle makes up for it. =O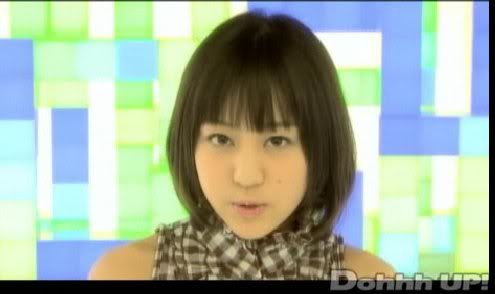 Even Mai is looking more like her age.
My favorite, Erika. x3 She looks pretty~
Here's a solo for you, Erika~
Wut.
Even Saki is looking cute.
Tsunku's really pulling out the big guns on hair and makeup. I think everyone looks GREAT these past few singles.